Applications
86-0755-88367005
13823664591
Dump Truck Transportation Monitoring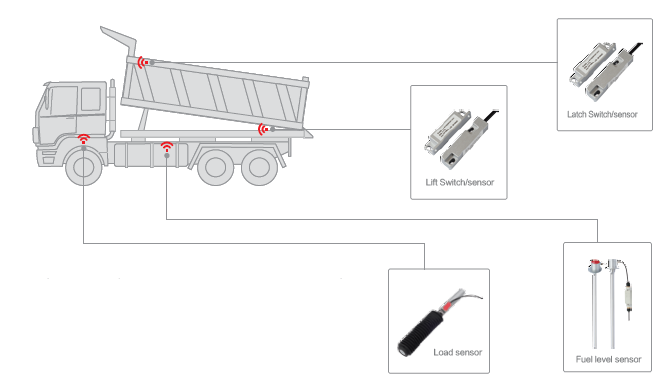 According to install a variety of smart sensors, acquiring information of vehicle loading unloading state, fuel consumption and boxcar state data in real-time, combined with GPS and monitor center, providing the basis for law enforcement, to ensure the safety and green transportation, prevent spilled dripping, and dumping random, reduce the city environment pollution.
Concrete Mixer Truck Transportation Monitoring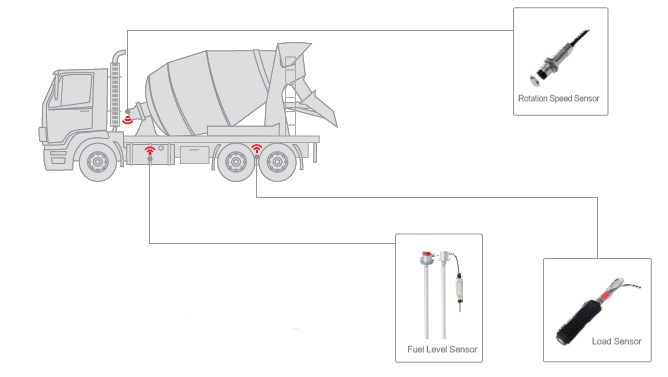 Coal conveyor midway for coal, has become a headache problem to be settled urgently, according to install smart load sensor, fuel consumption sensor, acquiring vehicle information status data in real-time, combining with GPS upload the data to the platform, the monitoring center will form report for improve management level, reduce the loss of cargo, reduce operating costs.
Cold-chain Logistics Transportation Monitoring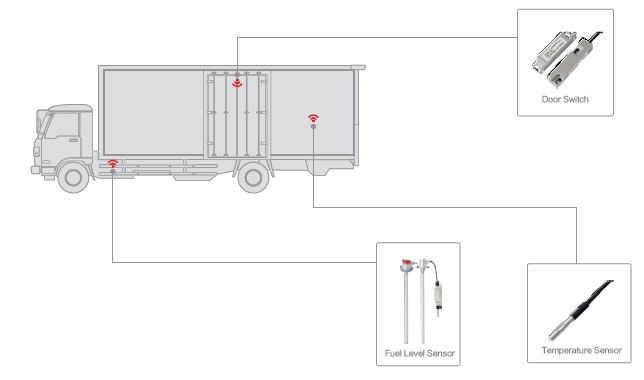 To realize transport fleet fuel control, safety monitoring and temperature abnormal alarm. To ensure that the cargo safety, enhances the vehicle working efficiency, prevent violated operation, strengthen the management of the vehicle at a time. Protect the interests of the owners and reduce management costs.
Sanitation Vehicles Fuel Consumption Monitoring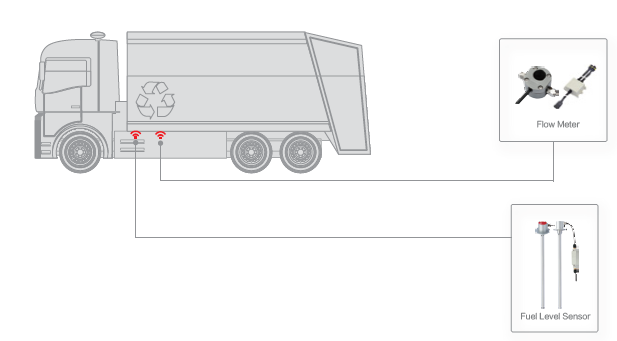 According to install fuel level sensor, flow meter, acquiring fuel tank information data in real-time, vehicle fuel tank abnormal real-time alarm, improve the management level of sanitation vehicles, reduce the operating costs.
Accurate Fuel Consumption Monitoring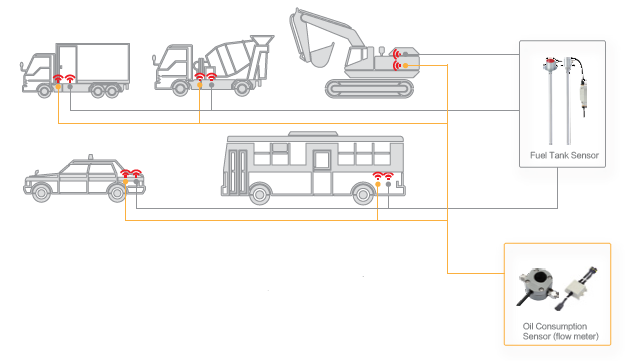 Fuel tank sensors: Replace the previous tank sensor, needn't punch, safety, easier installation.
Flow meter: Needn't punch, precision measurement, is notmaffected by the vehicle bumps, calibration-free.
Application: Public transport vehicles, passenger vehicles, construction machinery vehicles, logistics vehicles, concrete vehicles, enterprises and institutions vehicles etc.