Products
86-0755-88367005
13823664591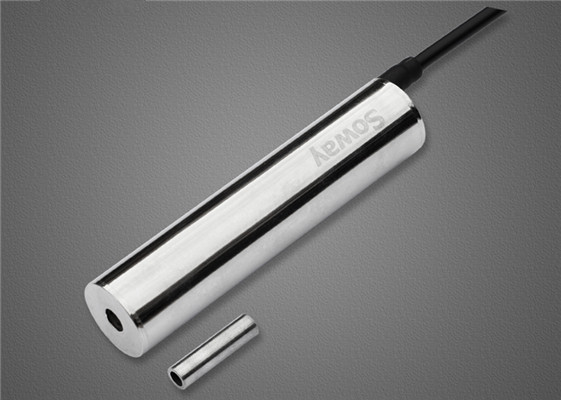 SDVG20
OD 20mm, separate-core LVDT linear position sensor; Unique Pylome design, good for dust prevention; Analog output and RS485 digital output, optional; Resistance to high temperature of 150 ℃ (optional), vibration resistance, flame-proof Exd Ⅱ CT6 (optional)
Description
Data download
Built-in high-performance signal demodulator, wide voltage 9-28Vdc input, dc output, two-wire system 4-20mA, three-wire system 0-5V / 0-10V, 4-wire RS485-Modbus RTU9600. Electronic seal, frequency response of 50 Hz (e.g., have higher requirements can be customized), high temperature of 150 ℃ (optional), vibration resistance, flame-proof Exd Ⅱ CT6 (optional)
SDVG20 displacement sensor features:
1. Using differential transformer principle, the precision of linear displacement is very high.
2. Measuring the object through the measuring rod, but there is usually no physical contact between the moving iron core and the coil, and frictionless parts.Therefore, the LVDT linear displacement sensor is non-contact measurement principle.
3. Multi-mode output signal: analog signal (voltage or current signal), digital signal (Modbus, RS485, RS232)
4. Obvious features of micro displacement sensor: small volume, simple installation, no need to set zero.